Uncategorized
Sports betting exchange Novig raises $6.4 million in funding ahead of Colorado launch
Commission-free sports betting exchange Novig announced that it has completed a seed funding round totaling $6.4 million from a group of "prominent" investors ahead of its planned launch in Colorado.
Funding was led by Lux Capital with participation from start-up accelerator Y Combinator, inventor of the Lisp programming language Paul Graham, and Dropbox co-founder Arash Ferdowsi. It also saw investments from Joe Montana, Soma Capital, Innospark Ventures, Rebel Fund, Bayhouse Capital, Austen Allred, Alan Rutledge, Ravi Sheth, Archon Capital, Palm Drive Capital, TRAC, True Culture Fund, and CapitalX, among others.
The company notes that the recent investment comes at "a critical time," with $300 billion wagered on sports in the US each year. The exchange argues that all of this money is bet against retail sportsbooks, which have "egregious 7-10% margins, discriminatory and inefficient practices, and a stale betting experience."
Novig "eliminates the need for traditional sportsbooks" by allowing users to bet directly against friends or the market, rather than the house, making the betting experience "more efficient, fair, and profitable."
The exchange claims it is positioned to become "a leading innovator in sports betting with its unique focus on quantitative research and high-frequency trading," and by introducing "state-of-the-art" financial exchange technology to the industry. 
Joe Montana, investor and Hall of Fame NFL quarterback, said: "Novig is an absolute game changer. The future of sports betting is here." Rather than charging retail users, Novig generates revenue from three main sources including institutional traders, data monetization, and internal market making.
Novig's founders, Jacob Fortinsky, CEO; and Kelechi Ukah, CTO, are Harvard graduates with previous experience at Jane Street and Bank of America, as well as in machine learning and politics. They founded Novig with the belief that "the inefficient and exploitative sports betting industry would be transformed by adopting the peer-to-peer exchange model."
Jacob Fortinsky stated: "We're honored to have the support of so many of the world's leading tech investors, who believe in our mission to democratize sports betting for good.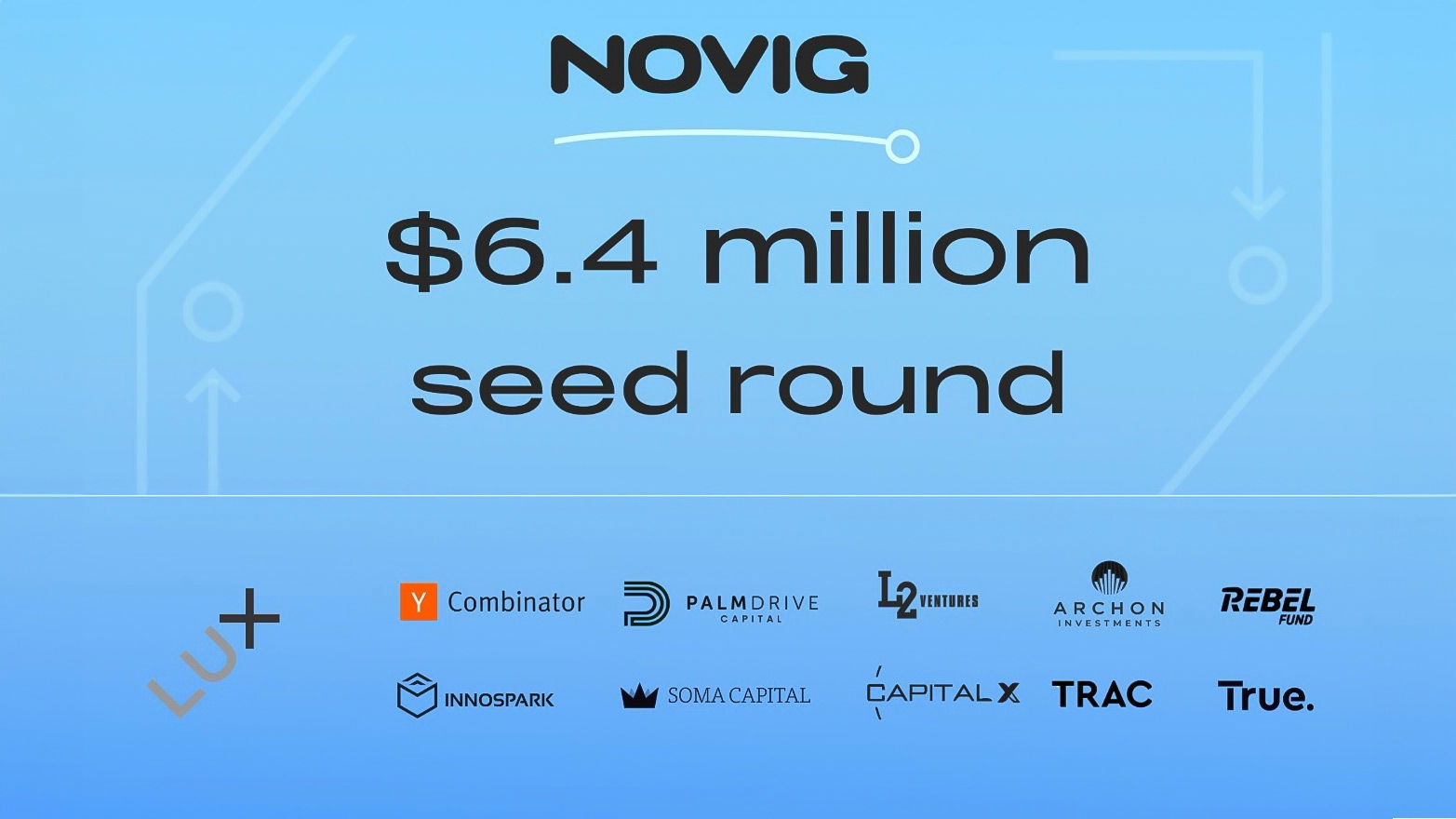 "Our vision is clear: to reshape the sports betting landscape that has long favored exploitation over innovation and to usher in an era of integrity, transparency, and empowerment. Together, we're rewriting the rules and putting the power back in the hands of bettors."
Novig gearing up for Colorado launch
In advance of the platform's launch in Colorado this October, Novig has entered a 10-year partnership with Full House Resorts and its Bronco Billy's Casino property in Cripple Creek for market access.
Before that, Novig finished a successful beta test which saw 200 users compete in a two-week-long pre-launch trading tournament where 15,500 orders were placed across 1,290 markets. 
Novig says its platform provides instant confirmation of live bets, compared to sportsbooks that can take up to 80 seconds for trader approval, and its matching engine is "100x faster than the leaders in the industry."
"We've been overwhelmed by the positive reception of our product from Novig's first users and are excited to bring our product to regulated markets beginning this fall in Colorado," said Fortinsky. 
Upon launch, NFL, NBA, and MLB will be available on the Novig platform. Customers will be able to place bets on the Moneyline, Point Spread, Game Totals, and Team Futures, both pre-game and in-game. 

#Sports #betting #exchange #Novig #raises #million #funding #ahead #Colorado #launch